A redneck mom writes a hilarious letter to her son about everything that is going on. She informs him that they have moved to a new place and why she can't him the new address. She also writes about his sister and his friends and what the latest news on them. This epic letter by the redneck mom is truly special in every sense and extremely hilarious.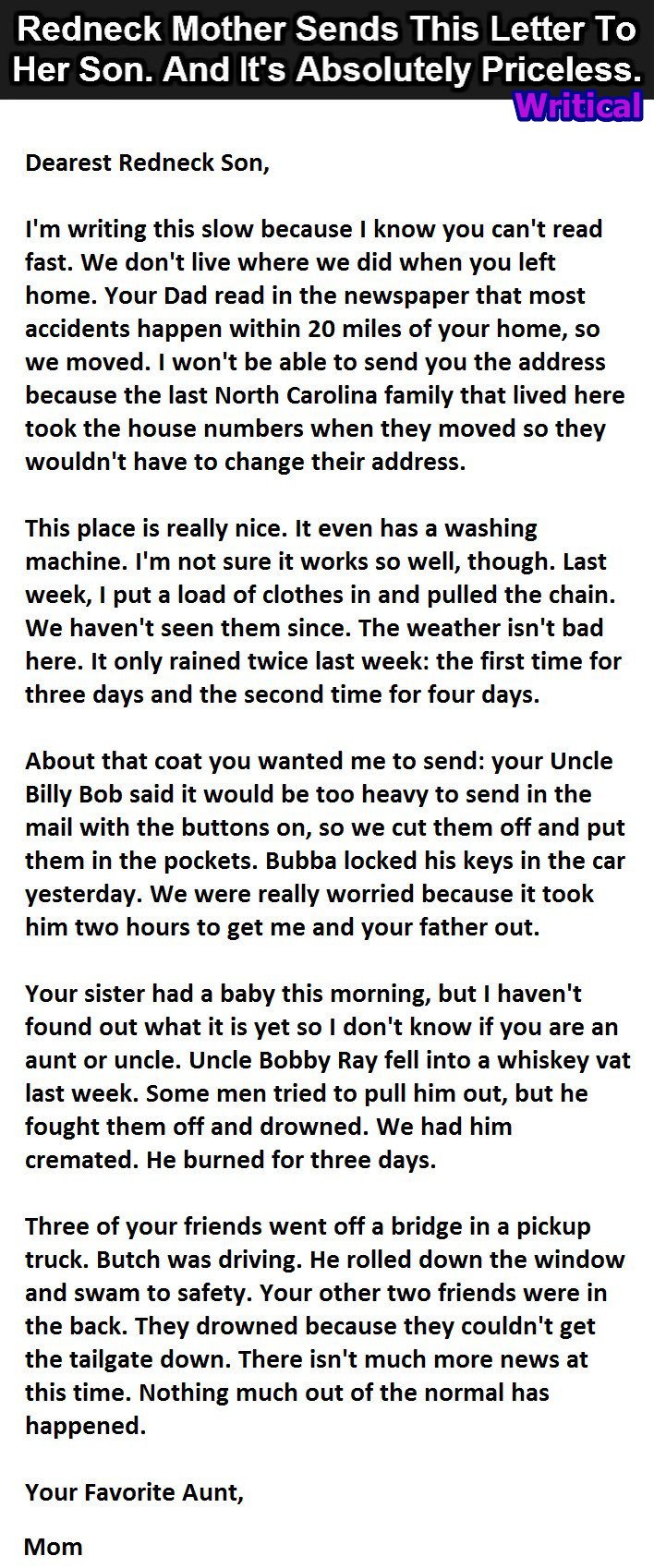 Share this hilarious letter with your friends and colleagues on every popular social media websites.

Share this content with friends by clicking above... Thank you so much.