A nun saw a waiting machine nearby, while waiting for her flight. Intrigued by the machine which also told the future, the nun thought to try it out. After using the machine thrice, the nun was amused with the accuracy of the machine. Read on and find out what future was told to the nun by the weighting machine for the fourth time.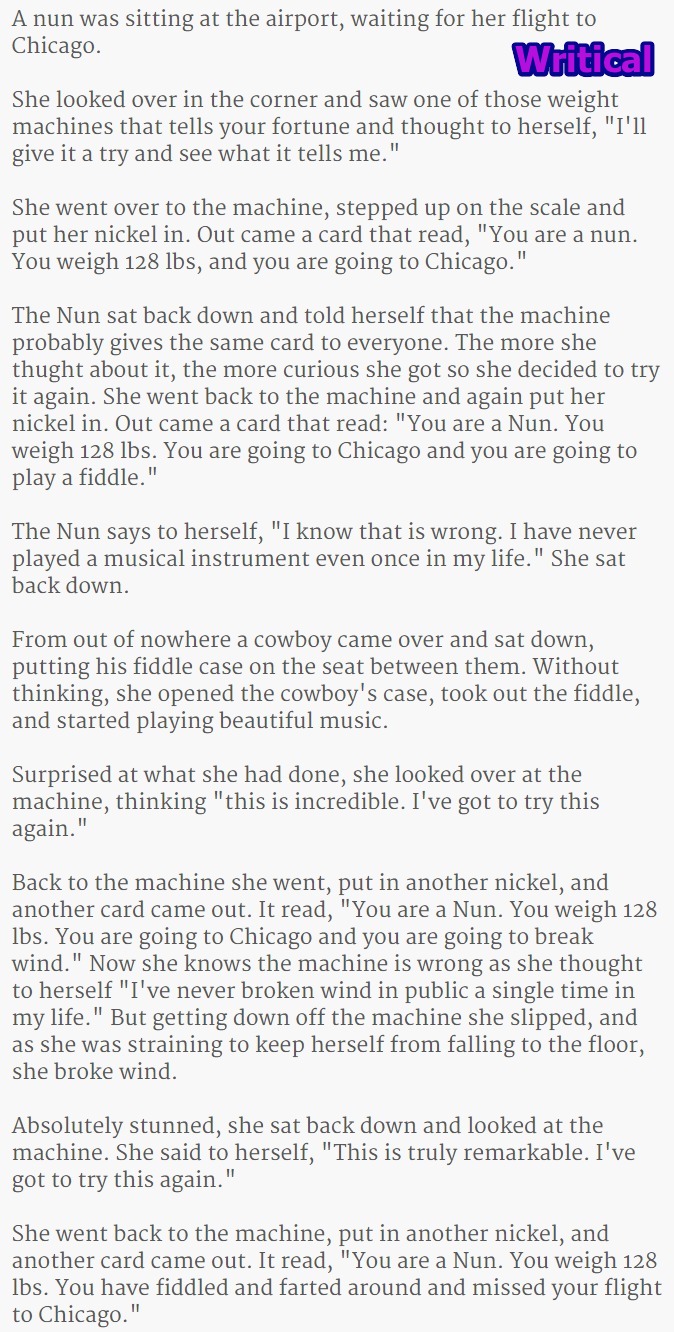 Don't forget to share this funny story with your friends on following social icons.

Share this content with friends by clicking above... Thank you so much.