This is a real story of Zanub Rizvi who was driving along with her daughter and her mother-in-law. While taking a left turn, when suddenly she was rear ended by a car. It all happened in Atlanta, Georgia which is in the southern hemisphere of United States. The cops and paramedics arrived at the accident scene and everyone was white male. This Muslim family was stuck in the car when the paramedic asked the mother-in-law whether he could check her neck, to do that she needs to remove her headscarf. Read the complete post to know the real crux of the story.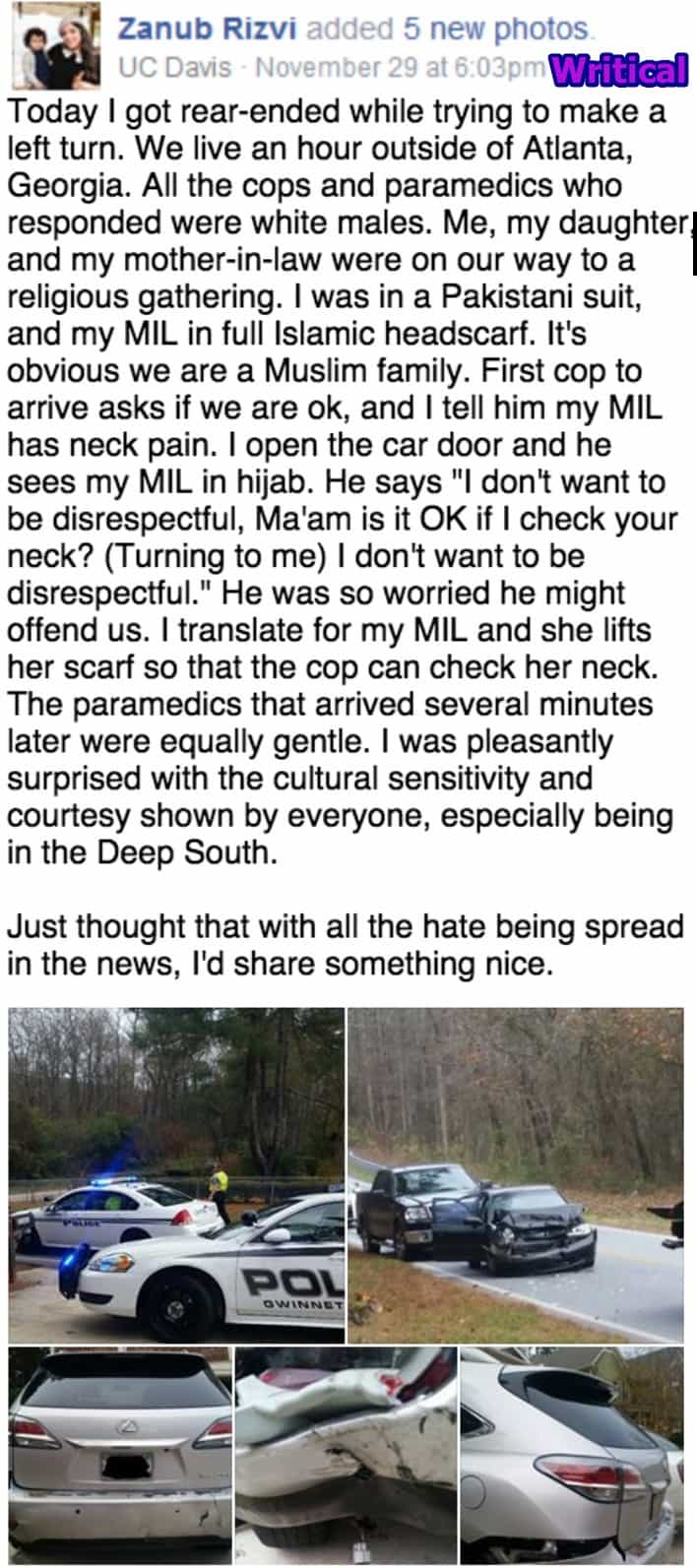 Share this priceless story of this Muslim family on Twitter, Google Plus, and Facebook.

Share this content with friends by clicking above... Thank you so much.