A mother writes a letter to her daughter to understand what she must be going through when she gets old. This letter also tells the daughter to be patient, kind and affectionate towards, just as she was when she was just a little child. Read the full content of this letter to understand what she really wants during her old age. It might bring few tears in your eyes. Never ever forget what your mother sacrificed for you and what she did when you were just a kid.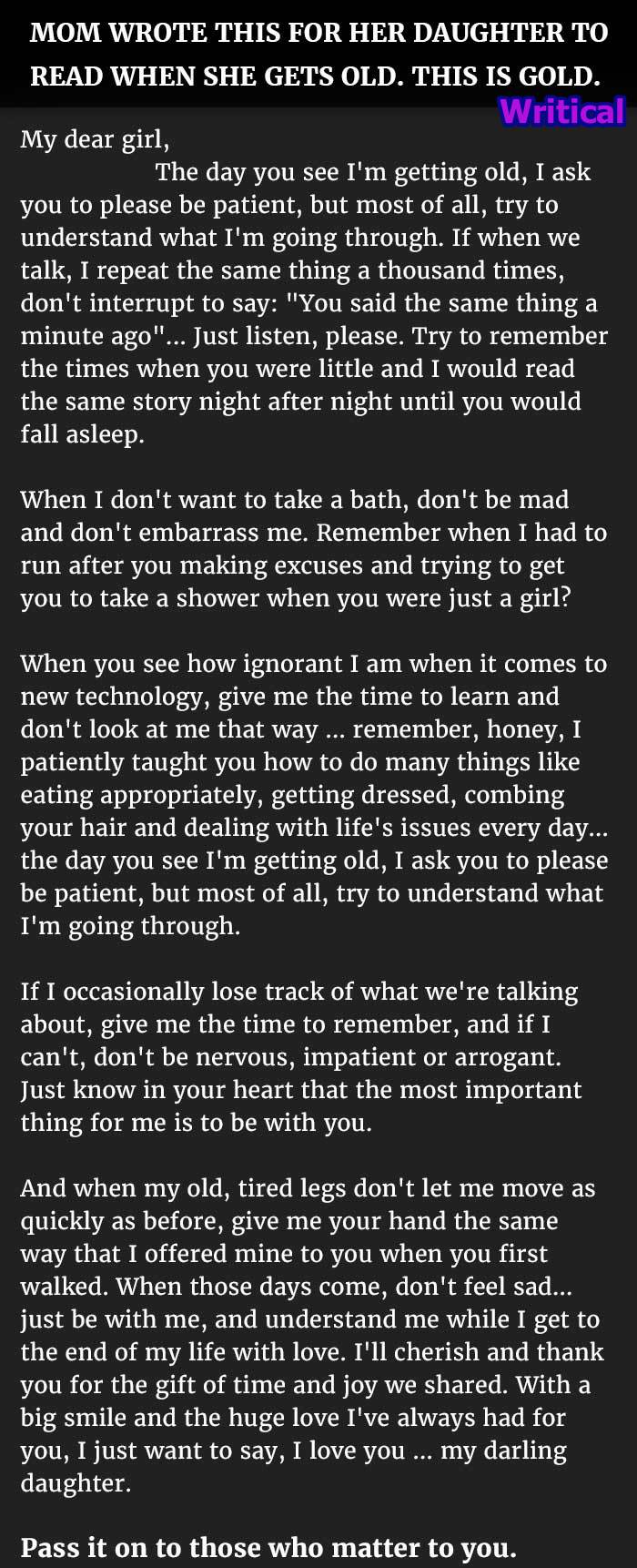 Don't forget to share this amazing piece from a mother with everyone you know.

Share this content with friends by clicking above... Thank you so much.