A Funeral Director once asked the minister to conduct a graveside service for a homeless guy. Since he was new, he agreed to do the service. The service was to take place in a new cemetery, which was in the countryside. The minister was lost while reaching the grave and being a man didn't asked for direction also. He reached the service one hour late and quickly apologized to the workers for keeping them waiting. What followed next with the minister is absolutely hilarious.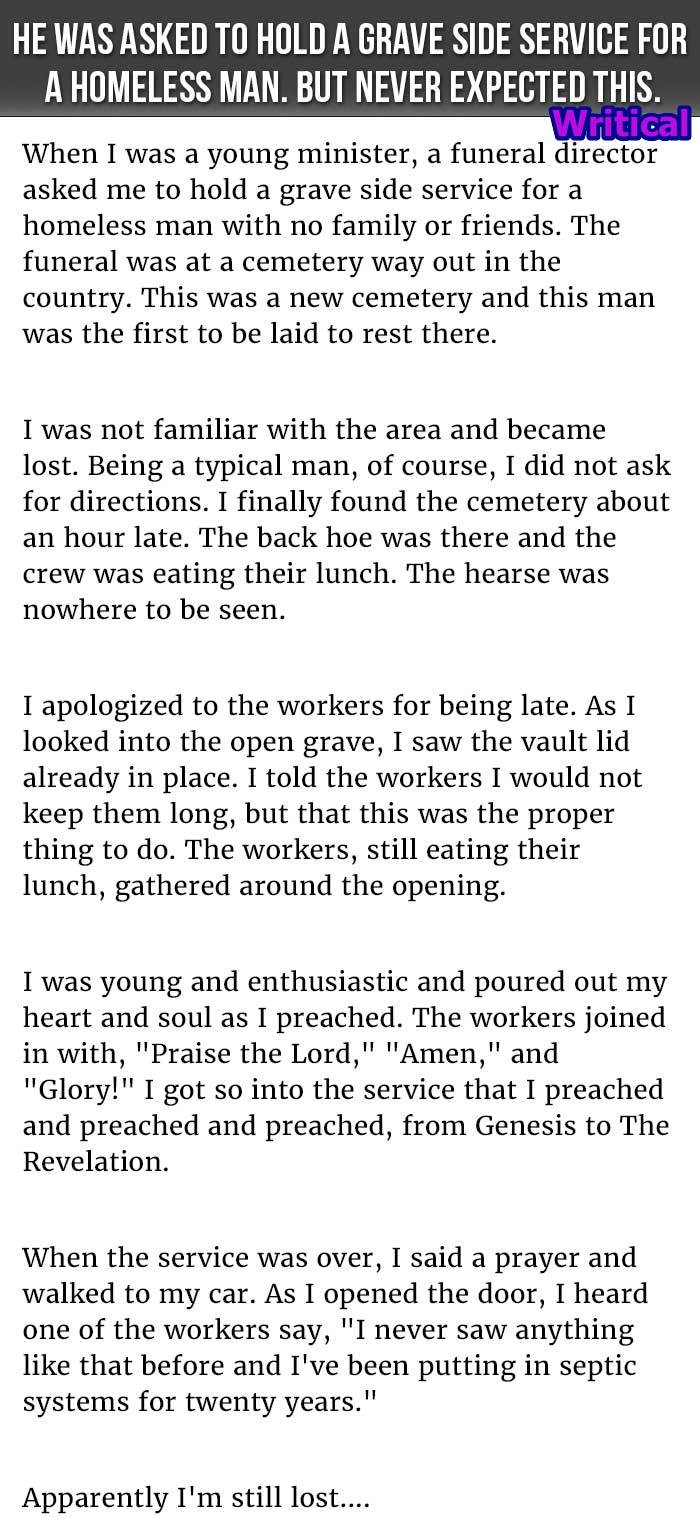 Don't forget to share this hilarious story with your colleagues, friends and family.

Share this content with friends by clicking above... Thank you so much.