A military shares a story on his Facebook page about an incident that occurred with him while he was shopping. This military vet was still serving in Afghanistan. When he was done shopping, he asked the clerk of the store whether they offers military discount. Since, many store offered military discount to vet, he thought this store could also offer him discount. But then out of the blue, a woman who was standing behind him mocked him for asking discount. She told him that he doesn't deserve special privilege just because he did his duty. The next sequence of events that followed is truly priceless. Read the full post to know what happened.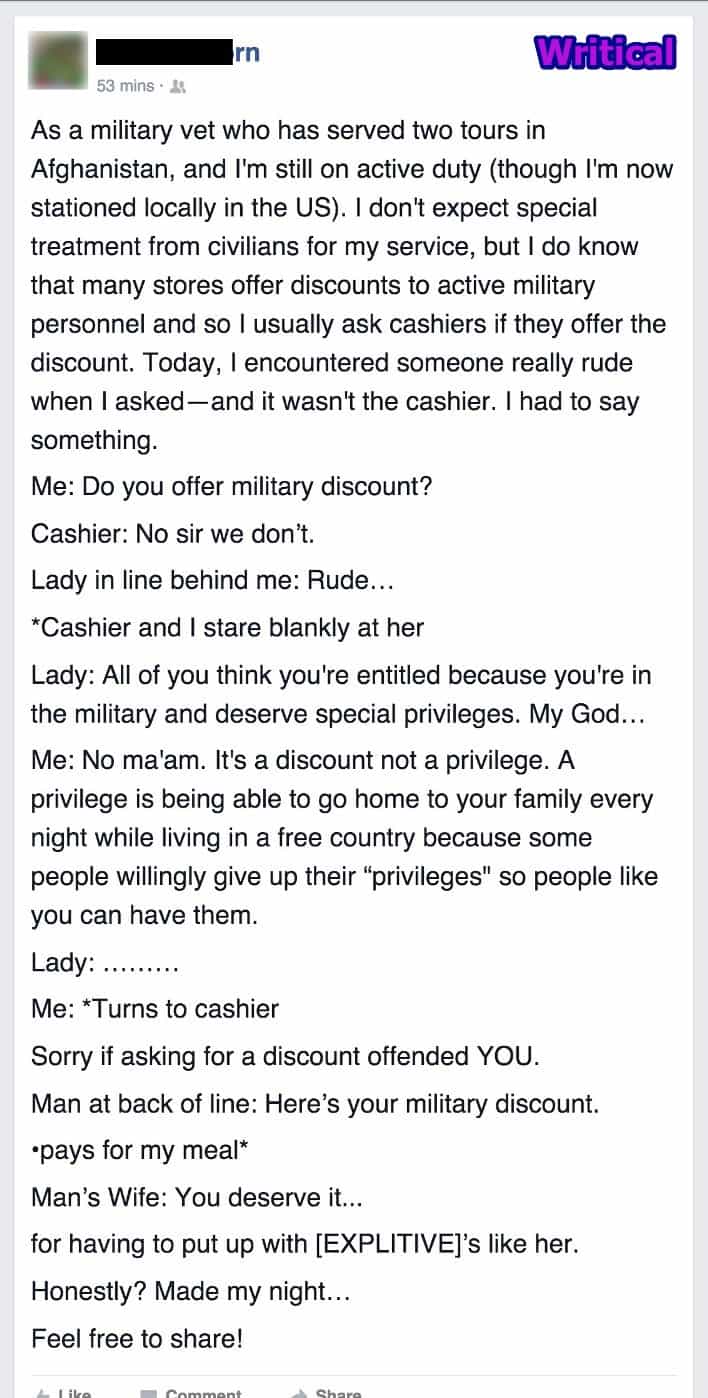 Share this heartwarming story on Twitter, Facebook, and Google Plus.

Share this content with friends by clicking above... Thank you so much.