This story is about an IRS officer and a retired grandpa, who on being asked about his source of income replied, that he was a big time gambler, and then the story takes an unbelievable turn when grandpa demonstrates what a mean gambler he is.
Don't forget to share this amazing story with your friends.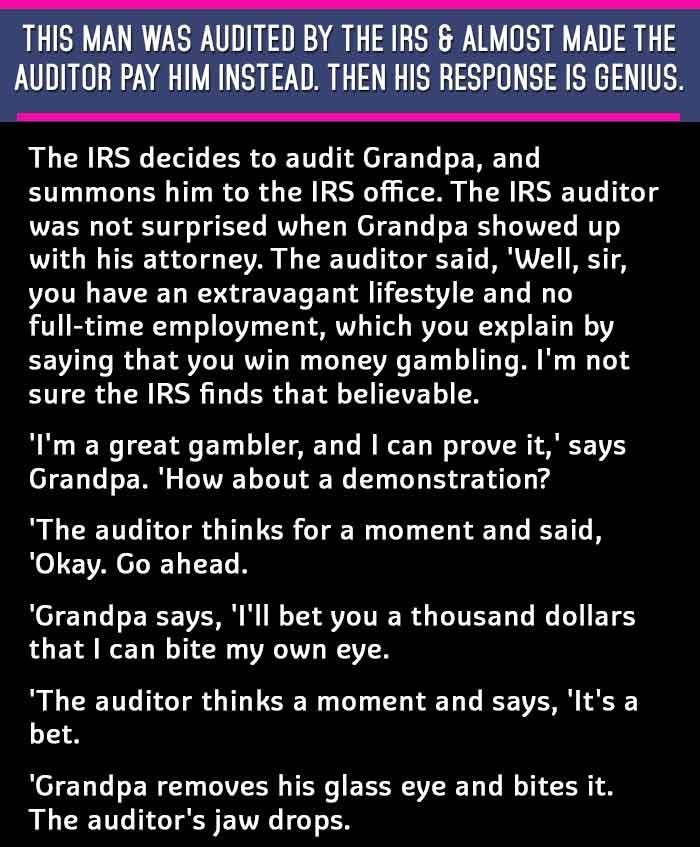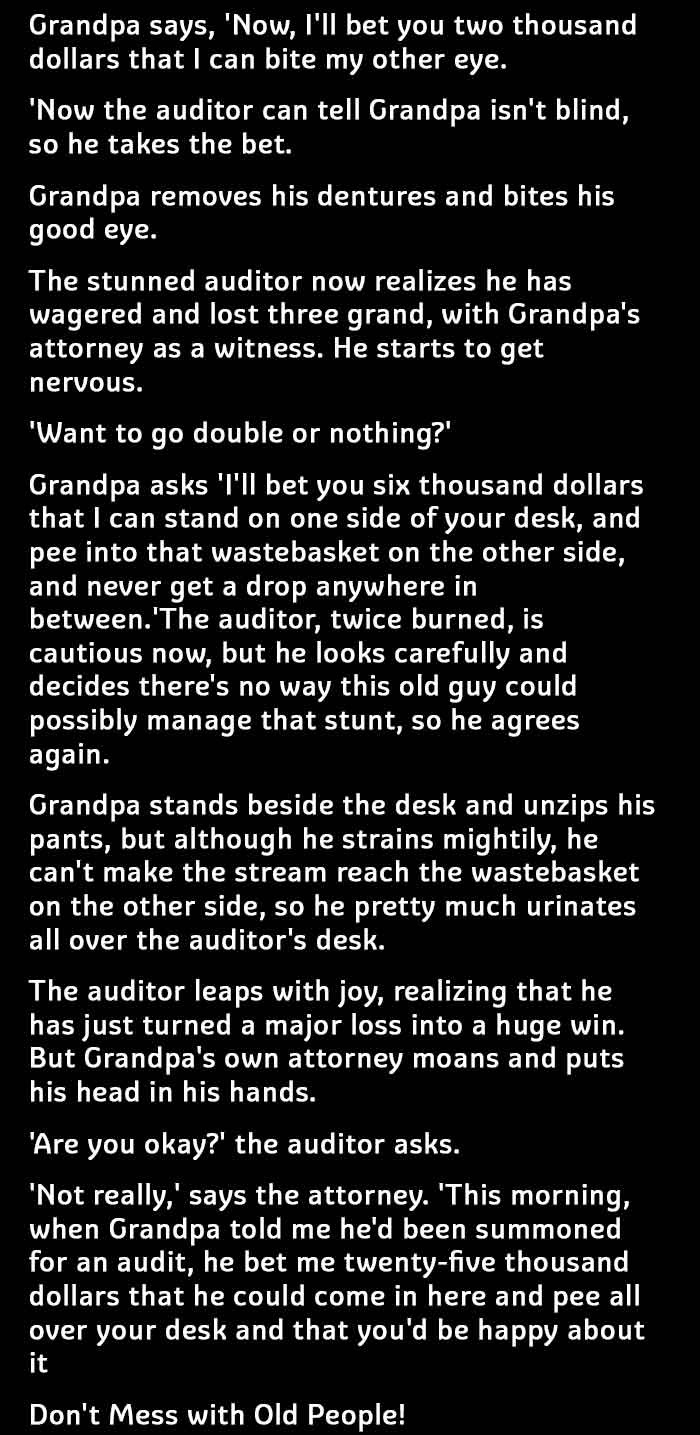 Share this content with friends by clicking above... Thank you so much.