A teenage girl was told by her male teachers that she dress inappropriately. The teachers ensured that she changed the dress in school. This teenage girl was wearing legging and was made to wear sweatpants. They also made sure that she wore this the whole day. In all this time, no one from the school authority informed the mother that her daughter dress inappropriately. Read this complete post to spread this bizarre discrimination against this girl.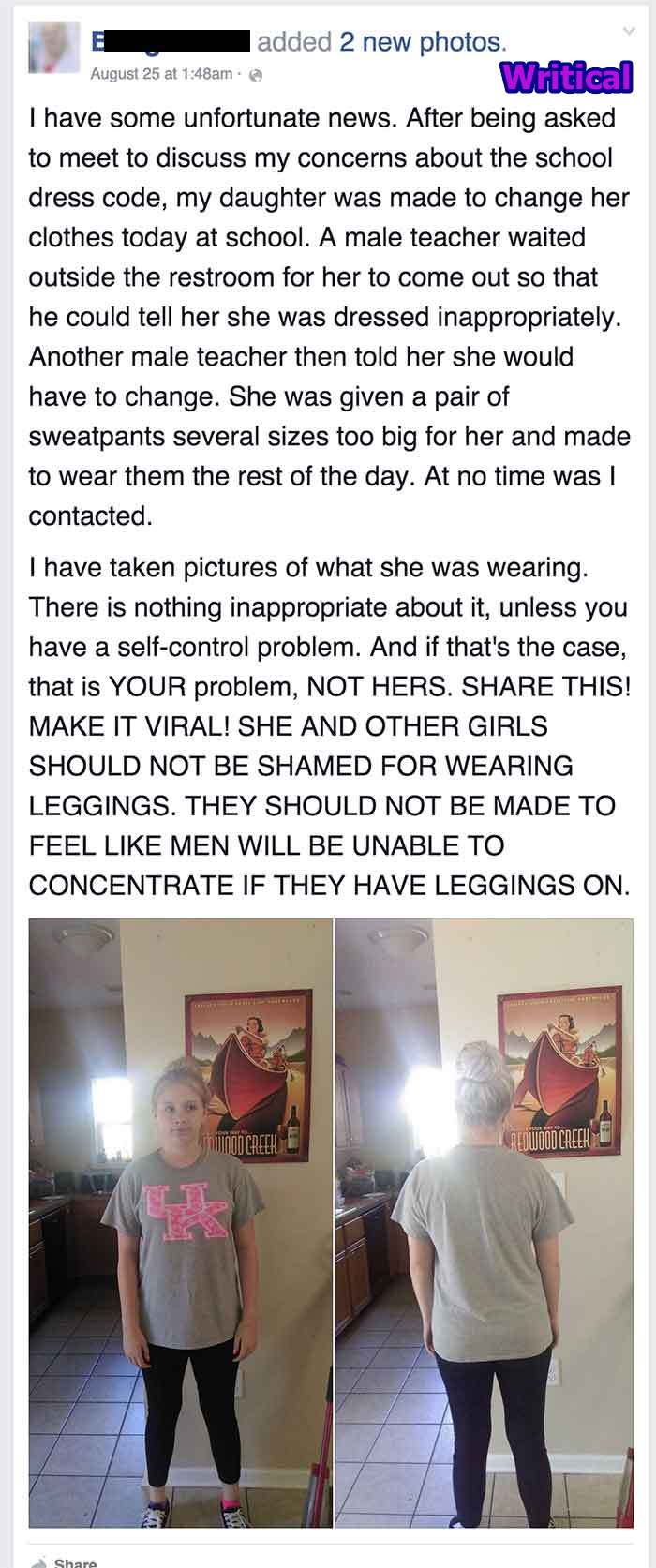 Please ensure that this post reach to as many people as possible to point out the hypocrisy.

Share this content with friends by clicking above... Thank you so much.