Cletus was passing through the farmhouse of Billy Bob when he heard some strange noises. He grew curious and peeped through the door to see what the hell Billy job's was doing. Cletus was shocked to see that Billy was performing an act of striptease in front of his old tractor. Cletus was annoyed seeing this and walked into his farmhouse to seek explanation about Billy's ridiculous activities. Go on reading further and find out the explanation given by Billy Bob's to defend him.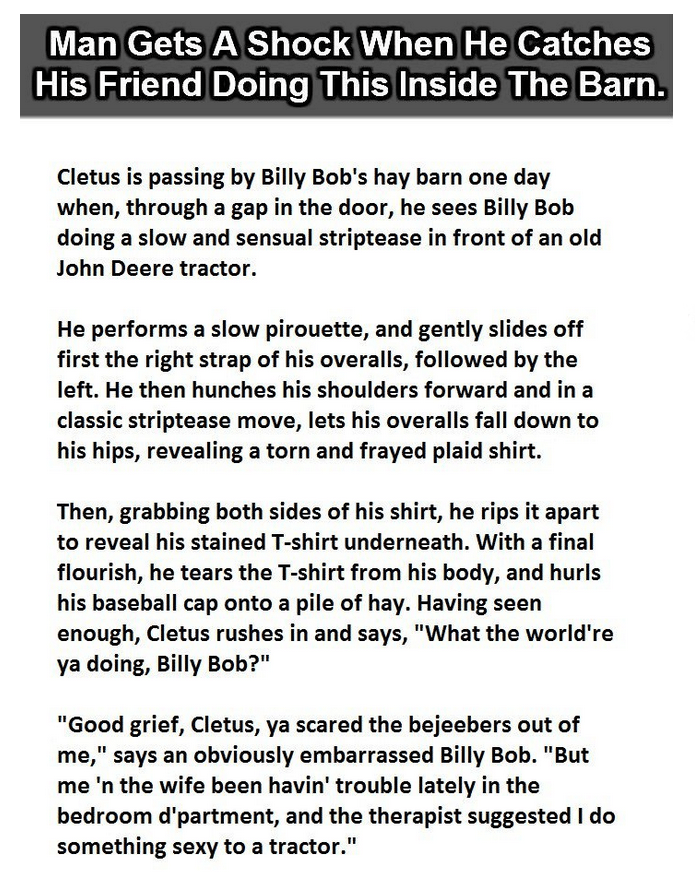 Don't forget to share this funny story with your friends on Facebook, Twitter and Google+.

Share this content with friends by clicking above... Thank you so much.