A woman spotted a donkey drowning in the floods of Killorglin, Ireland. Suzanne Gibbons then posted for help on the Facebook page of Animal Heaven Animal Rescue (AHAR). One of the members of Killorglin rowing club Mike Fleming, saw this post and came to her help. Since, Suzanne can't swim she was in desperation for help. Thankfully, the donkey was saved from drowning with the help of a boat and a life-saver, but what was surprising for others was his reaction.
He was seen at a flooded river in Killorglin.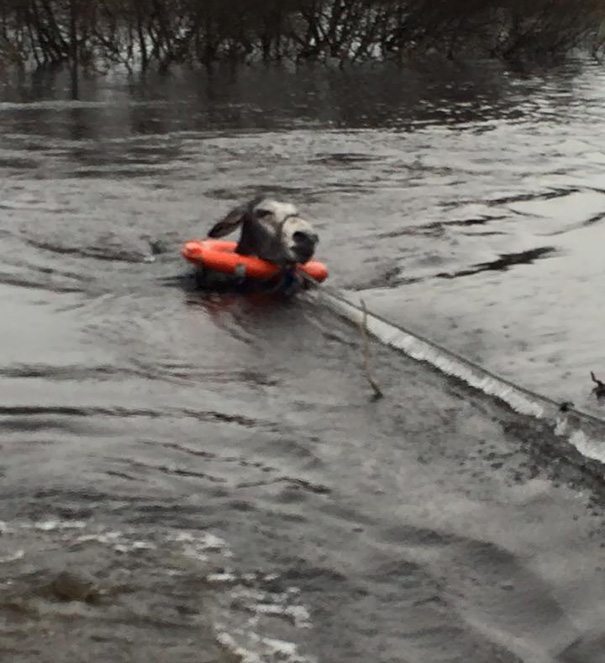 The woman who first saw it couldn't help him as she didn't have a boat nor she could swim.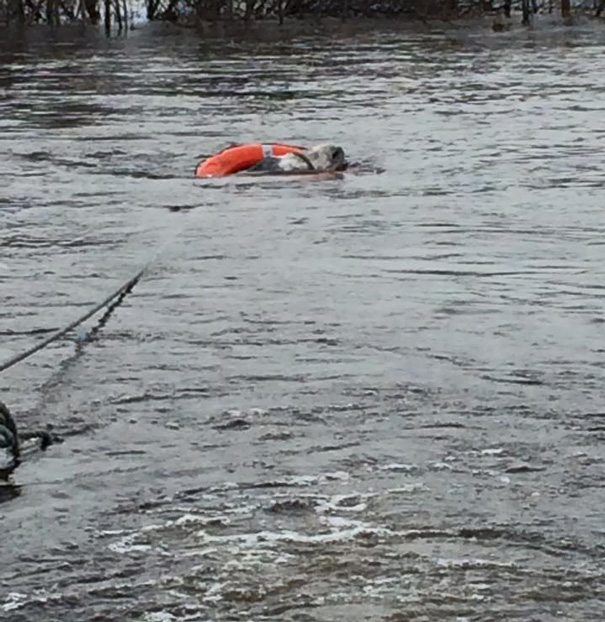 Luckily, Mike of Killorglin rowing came to the rescue of this donkey with his boat and a rope.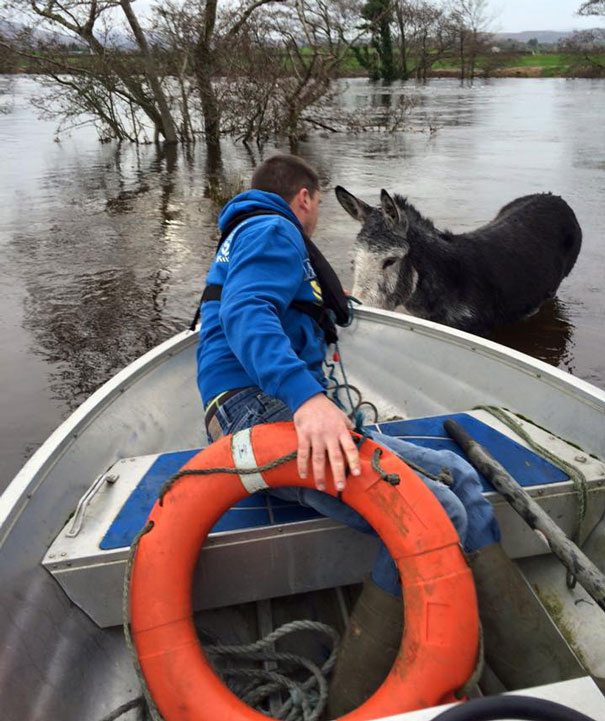 Here he is being pulled out of the water.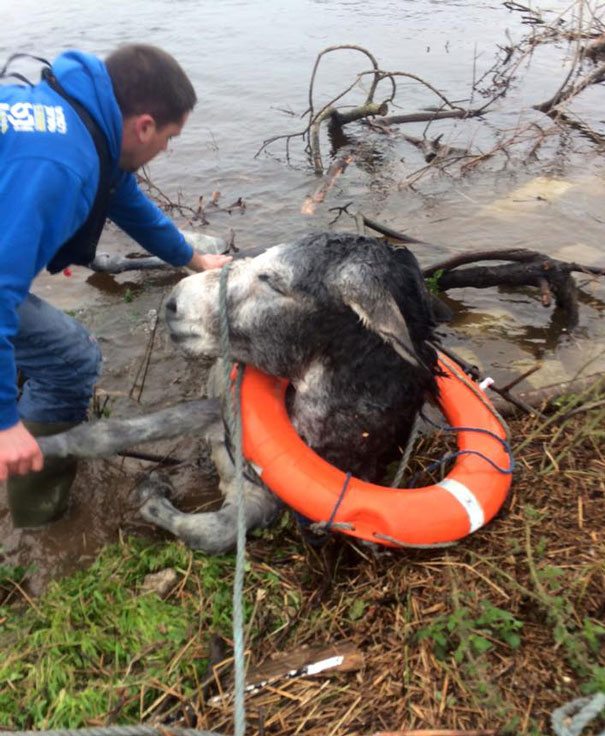 Just look at his infectious smile.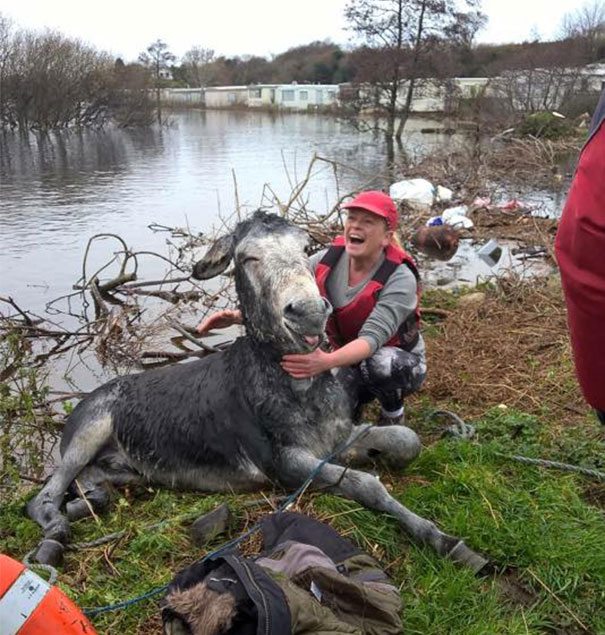 He was named as Mike.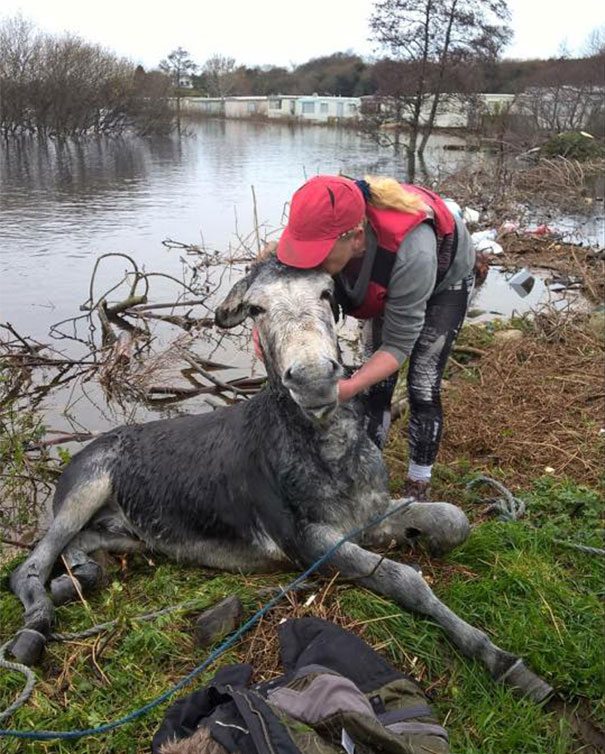 Now he is in safe hands, and well taken care of. Towels to dry him up and hot mash are served to him.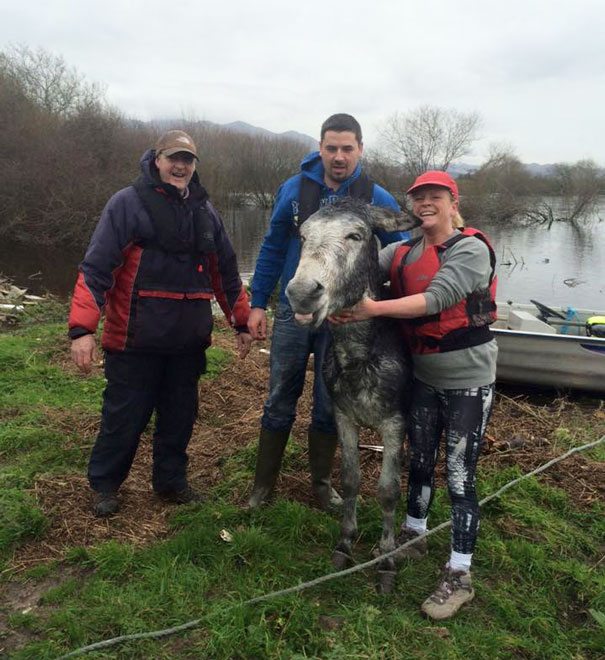 Local veterinary doctor gave him antibiotic to save him from pneumonia.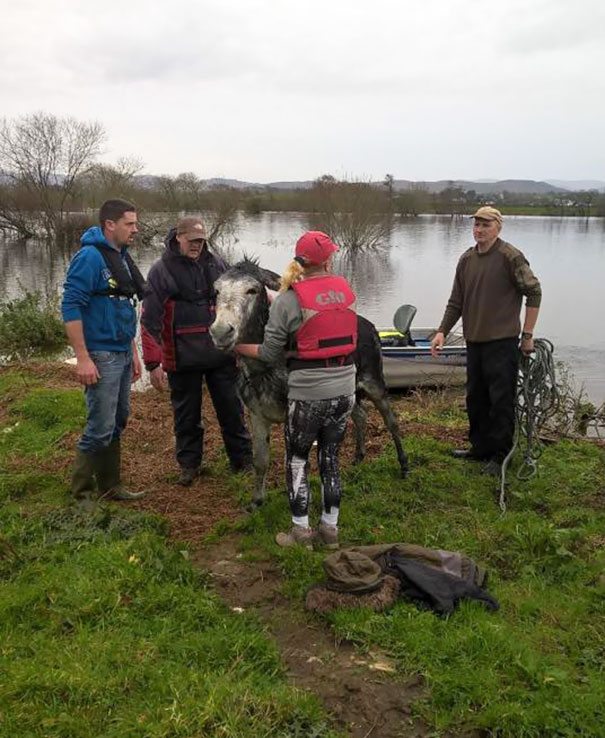 Little bit of water seeped into his lungs, but the doctor assured that he will alright.
His loving owner missed him. He escaped when a strong wind opened the gate of his stable.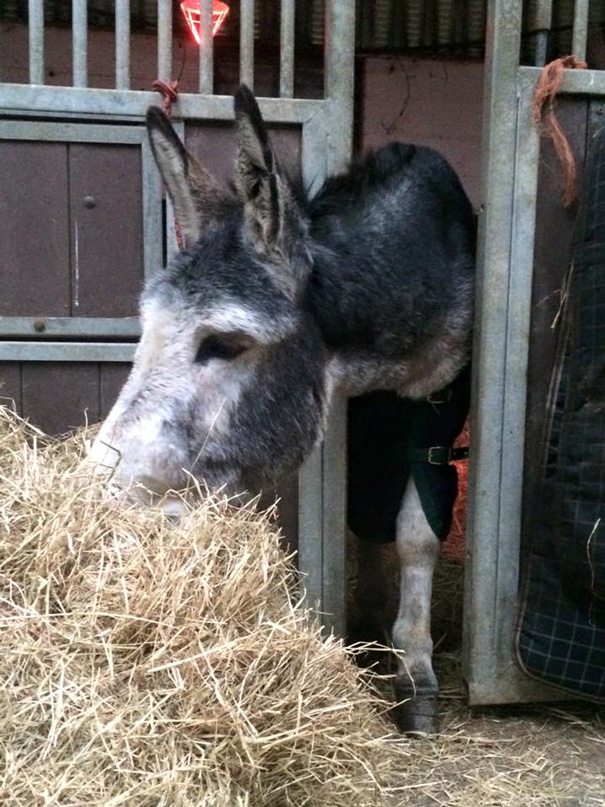 Share this heartwarming story with your family, friends and colleagues by clicking below.