A woman enters into a bar and raises her hand revealing her hairy armpit and announces" is there a man who can buy me a drink". All the people present in the bar were disgusted by this act of woman and decided to ignore her. Read on and find out the man who was ready to pay for the woman's drink and why he called her a ballerina.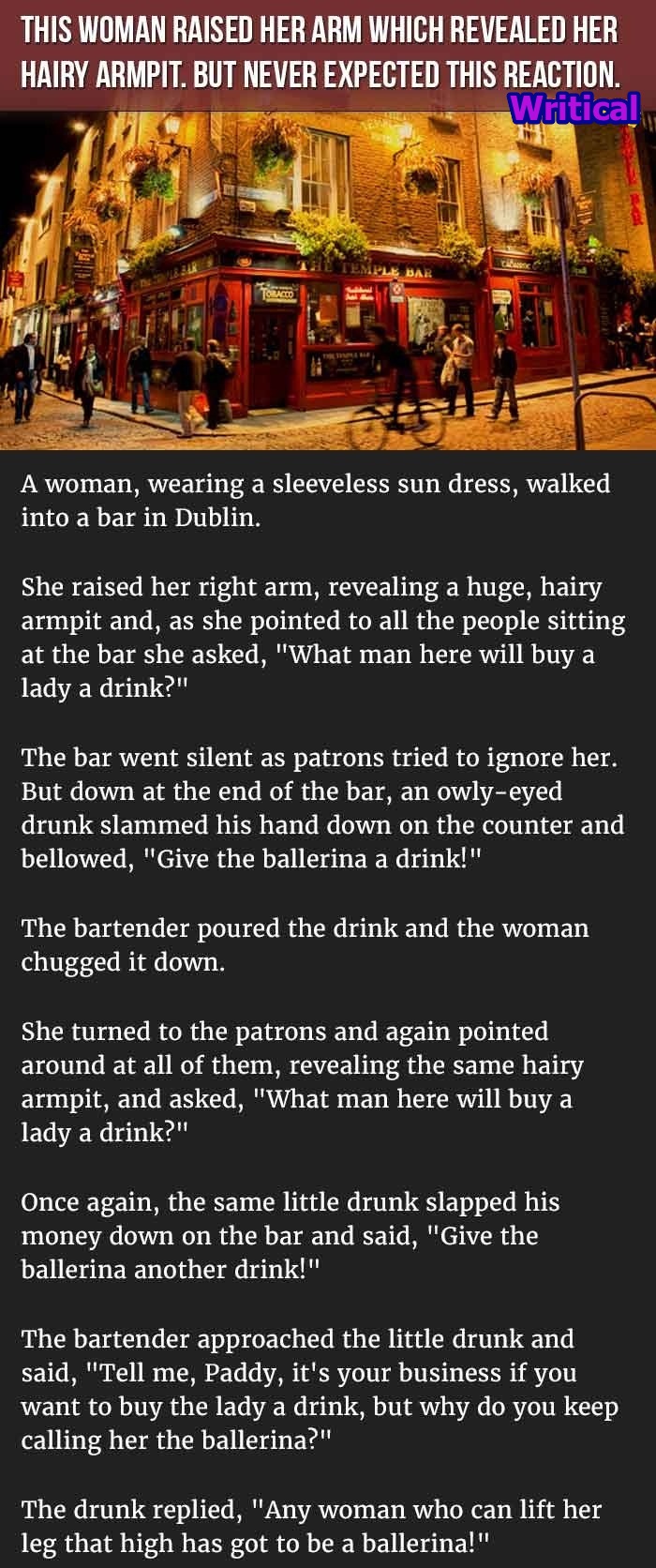 Share this funny stuff with your friends on social icon below.

Share this content with friends by clicking above... Thank you so much.