A bakery store owner's assistant who wears provocative short skirts was literally amazed to have received such a response from an old man who visited the store. One fine day, a young man happens to notice this assistant with short skirts at the bakery, orders for raisin bread as it was kept in the topmost shelf. The guy eventually tried this for another round and so did the other male customers after finding out the reason behind this. Wondering about such an incident the female assistant yelled at an old man who was standing beneath and asked whether its raisin bread for him as well? The old man stammered and replied something stunning.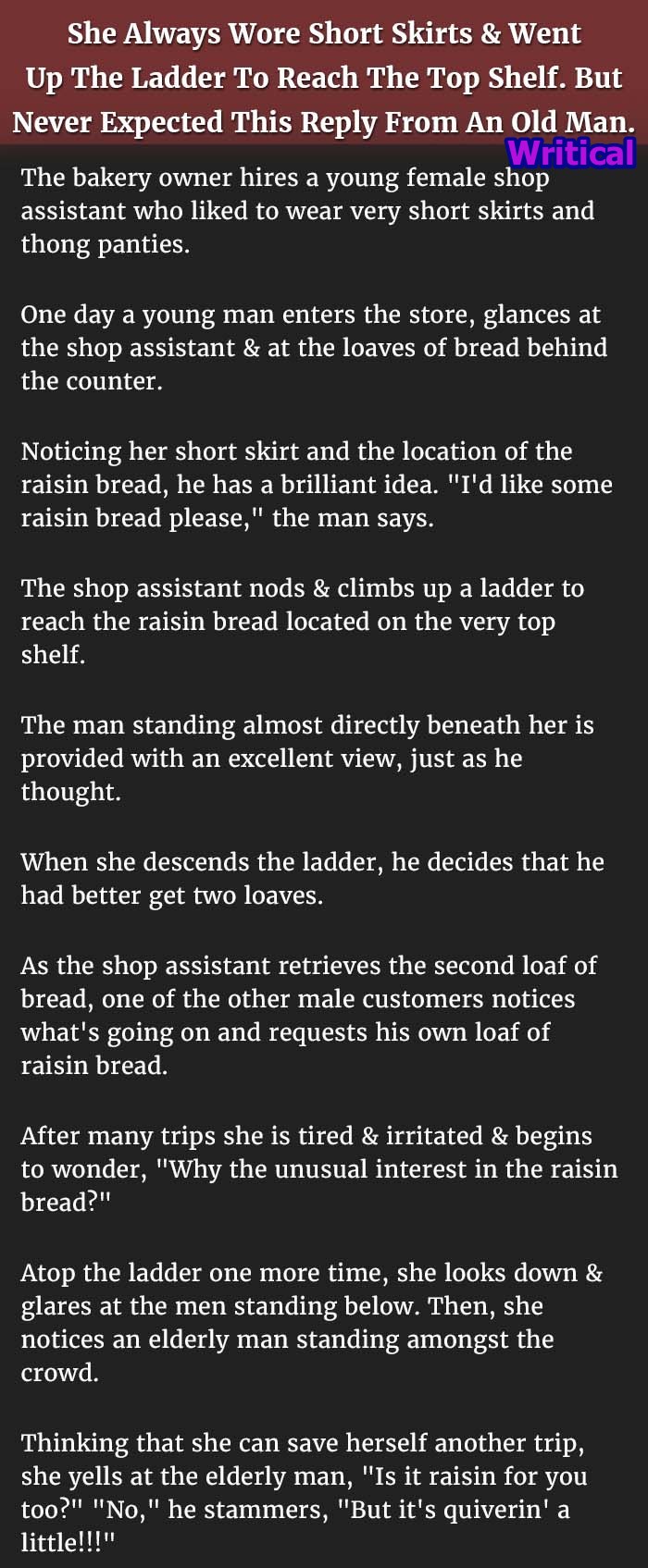 Share this comical tale by using the icons provided below.

Share this content with friends by clicking above... Thank you so much.